We can help in the process of CE-marking your equipment, product, process plant or production line according to the machinery directive and harmonised local laws and regulations
Before machinery can be put on the market in Europe, it must be assessed according to the Machinery Directive (2006/42/EC).
Do note that assemblies must be re-assessed as a whole, even when the separate components already are CE-marked. Typically we consider and deliver as agreed;
HSE requirements
Risk assessment specific/ overall
Relevant standards as/ if applicable
Technical file review and advisory
Manuals review with minimum coverage according to law
Typically important warnings to be placed onto the machine/ process/ assembly
Documentation review
Interface assessment towards connected equipment
Suggested improvements/ list of remaining risks with photos/ illustrations describing the risk and source
EU Declaration of Conformity input/ requirements
CE – marking requirements
During the typical work process we go through the machine with you, on site or at distance, according to Annex 1 of the directive, identifying all relevant risks involved. We take photos of the machine on site and/ or collect relevant basic information of the machine or assembly.
Having achieved an overview over all relevant risks, these risks are estimated, along with their criticality to the functionality of the system. Appropriate measures to eliminate or reduce the risk to an acceptable level are proposed and action taken on those required. This phase is typically lead by us, within a small team with members from ourselves and the client, sometimes the team could be complemented with specialists for instance from Lloyd's Register, depending on the complexity of the system. For smaller projects, one or two competent persons could be all it takes.
We prioritise actions or required changes in order to reduce risks, basically in the following order:
Change the design or construction, if possible. For instance adjust design intent, eliminating risk by doing things differently, in another sequence etc.
Eliminating risk by mechanical measures. Removing risk by changing geometry, adding protection etc.
Reducing or eliminating risk by building safety measures into the machine's controls, for instance Emergency Shut Down etc.
In some cases, remaining risks may need to be dealt with even after the process described above. In such cases, specific training may be required and specified, access restricted , alarms, information, marking etc. introduced. In any case we will be there to guide you in finding a safe and sound solution.
General mail enquiries: info[att]renutec.se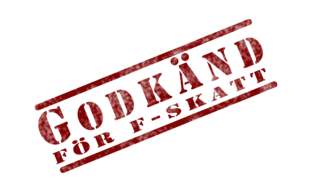 All rights reserved. ReNuTec Solutions AB